When it comes to injury law, we partner with Guelzow Law Office. Since we're located in the same building, it makes it easy for us to combine our strengths to provide you with the best possible legal counsel.
Burns & Explosions
Car & Truck Accidents
Industrial Accidents
Sport & Trampoline Injuries
Dangerous/Defective Products
Agricultural & Farm Machinery
ATVs & Snowmobiles
Deer Stands
Firearm Accidents
If you are the victim of an accident, you may not be aware of your rights and of how the process works. Don't be rushed into a decision to settle by an insurance company or fail to get the medical attention you need.
Accidents happen at an alarming rate. If something were to happen to you or a loved one, it is important for you to get help from experienced personal injury attorneys — professionals who can talk with you about your options and help you find a way forward.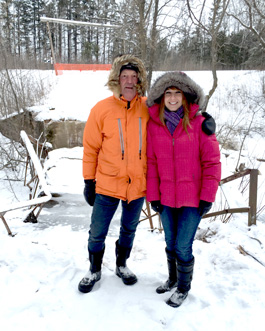 As trial lawyers who have won tens of millions of dollars in compensation for their clients, Guelzow Law Office is known throughout the country for standing up for our clients' rights and making sure negligent parties are held accountable for their actions. Together, we have a proven ability to take on insurance companies that deny and minimize legitimate claims.
Contact us today to schedule a time to consult with our experienced injury lawyers and learn more about how our unique partnership can benefit you.