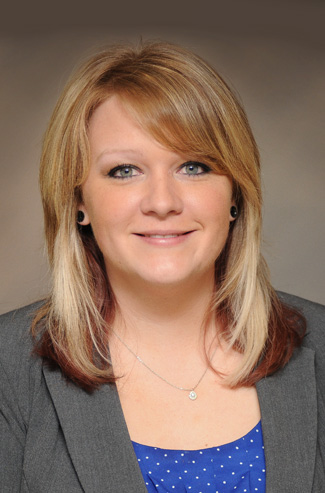 Malori serves as Michelle's paralegal and plays a key role in the overall function of the law firm. Prior to the launching of Achterberg Welch Law Office, LLC, Malori worked closely with Michelle and her clients at Guelzow Law Offices, Ltd., where she was employed as a paralegal since 2013. Before joining Michelle's practice, Malori worked as a paralegal at a small law firm focusing on real estate and estate planning.
Malori is committed to providing excellent service to the firm's clients and goes to great lengths to make them feel comfortable. Before her time as a paralegal, Malori worked in several customer service positions which provided her with client-centered perspective. Her objective is to ensure that each and every client receives superior service.
On a personal note, Malori grew up in Janesville, Wisconsin and moved to the Eau Claire area in 2007 after she met her future husband. The two (finally) married in August 2015. Malori has three crazy but adorable cats: Jazz, Reginald, and Betty. Away from the office, she enjoys biking, fishing, camping, wood working, playing video games, and spending time with family and friends.
Education
Chippewa Valley Technical College— Eau Claire, WI
Associate's Degree in Applied Science for Paralegal